Here at Robert Williams Therapeutic Massage PLLC
We focus on the client's goal in every session
Either a Relaxing Swedish or a Therapeutic Deep Tissue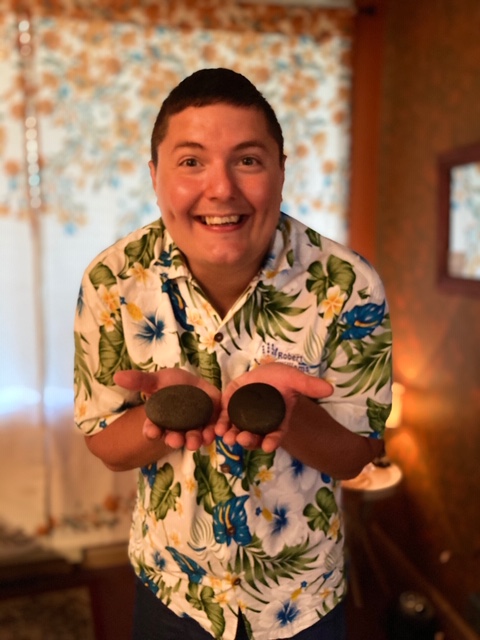 Any session could freely add-on:
Active Cupping
Hot Towels
Essential Oils (you bring)
Client Therapist Contract
Understand that the massage you receive is provided for the basic purpose of relaxation and relief of muscular tension. If you experience any pain or discomfort during the session, immediately inform the therapist so that the pressure and/or strokes may be adjusted to the proper level of comfort. Massage should not be construed as a substitute for medical examination, diagnosis, or treatment and you should see a physician or other qualified medical specialist for any mental or physical ailment that you are aware of. Understand that massage therapists are not qualified to perform adjustments, diagnose, prescribe, or treat any physical or mental illness, and that nothing said in the course of the session given should be construed as such. Because massage should not be performed under certain medical conditions, you need to affirm that you have stated all my known medical conditions, and answered all questions honestly. You must agree to keep the therapist updated as to any changes in medical profile and understand that there shall be no liability on the therapist's part should you fail to do so.
No Show and Cancellation Policy
I understand that there are occasions when a client must miss an appointment due to unforeseen circumstances or a scheduling conflict beyond their control. In this event, I ask that you call my office and cancel your appointment within 24 hours of the scheduled visit. This courtesy allows me to schedule another patient who is also in need of care.
In the event that you miss an appointment without notifying my office, please be aware that you will be charged a $20 fee. This fee must be paid before you will be allowed to schedule another appointment.
| Service/Product | Rate | |
| --- | --- | --- |
| Deep Tissue Massage | $55 | / 30 minutes |
| Deep Tissue Massage | $90 | / 60 minutes |
| Deep Tissue Massage | $130 | / 90 minutes |
| Hot Stone Therapy | $85 | / 75 minutes |
| Hot Stone Therapy | $120 | / 90 minutes |
| Swedish Massage | $50 | / 30 minutes |
| Swedish Massage | $80 | / 60 minutes |
| Swedish Massage | $110 | / 90 minutes |
| Swedish Massage | $155 | / 120 minutes |